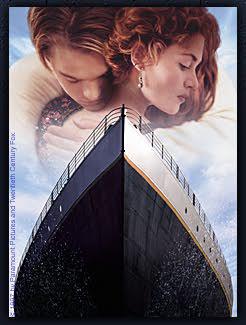 Paramount Pictures in association with Tripod Captioned Films presents...
Open Captioned Showings of the Titanic!
Great for anyone who has ever had trouble understanding movies! Family members and friends welcome!
Metro Atlanta Area

April 3rd through April 8th
3:15PM - $4.50, 7:15PM - $6.50
AMC Theater at North DeKalb Mall
Theater Phone # 404 325-0700 (V)
Purchase tickets at theater box office
Directions to theater
Take I-285 to exit 29, which is North Druid Hills Rd. & Lawrenceville Highway in Decatur. (Dekalb County) The mall is right at this exit.