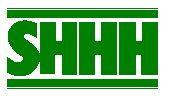 Home (This page)

Atlanta Hears Conference '99
"Hearing Better @ Y2K.Com"
(No, it's not really an email adddress)
August 13-15, 1999
Unicoi State Lodge
Helen, Ga
The Atlanta Hears SHHH Chapter will be sponsoring its summer conference "Hearing Better @ Y2K.Com" the weekend of August 13th in the beautiful, cool, North Georgia Mountains near Helen, Georgia.
Come join hard of hearing consumers, hearing health professionals, educators and members of the medical communities for a weekend of sharing, learning and networking.
Guest speakers include:
Rocky Stone, SHHH Founder & former SHHH Executive Director
Dr. Miles Goldsmith III, MD, President, CEO and Medical Director of The Memorial Georgia Ear Institute in Savannah, Georgia. Dr. Goldsmith is one of the nation's outstanding research physicians in the area of tinnitus.
Dr. Susan Karpf, Ed.D. Director of Audiology at Memorial Georgia Ear Institute speaking on audiological evaluation of newborns and cochlear implant assessments and rehabilitation.
Dr. Sanjay Bhansali, MD, Atlanta Ear, Nose & Throat Associates. Dr. Bahnsali is a leading cochlear Implant surgeon and a contributor to medical journals.
Dr. Dean Ericson, Psychologist.